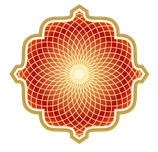 All for one monthly payment

Classes Right Outside
In the middle of the beautiful and venerable UW campus resides Grand Central. Seconds to just minutes from classes. In fact, living at Grand Central (or its sister property next door, X01) puts you in the center of campus, and also to the icons that enrich the UW experience like Camp Randall, Kohl Center, Union South, Memorial Union and Union Terrace.

No Surprise Bills
All for one monthly payment means no extra amenities fees or additional charges. Heat, electricity, high-speed Internet, furnishings, fitness center, printer/scanner access and more, just one payment each month. When you break it all down and compare, Grand Central and its sister property, X01, are the best value on, or off campus.

Fitness Center
This spacious, comprehensive fitness center is exclusive to Grand Central and X01 residents (and included in the rent). Literally a few steps from Grand Central, Brooks Street Gym provides a variety of brand-name, industrial-quality cardio machines, weight machines and free weights.