Life at Grand Central
A look inside
A few minutes to mere seconds in many cases. Living at Grand Central (or its sister property next door, X01) puts you at the center of classes and campus staples like Camp Randall, Kohl Center, Union South, Memorial Union and the Terrace.
Get anywhere by
foot, board, or bike
Here in Wisconsin, shorter walks mean less winter chill. And less winter chill means one less excuse for missing out.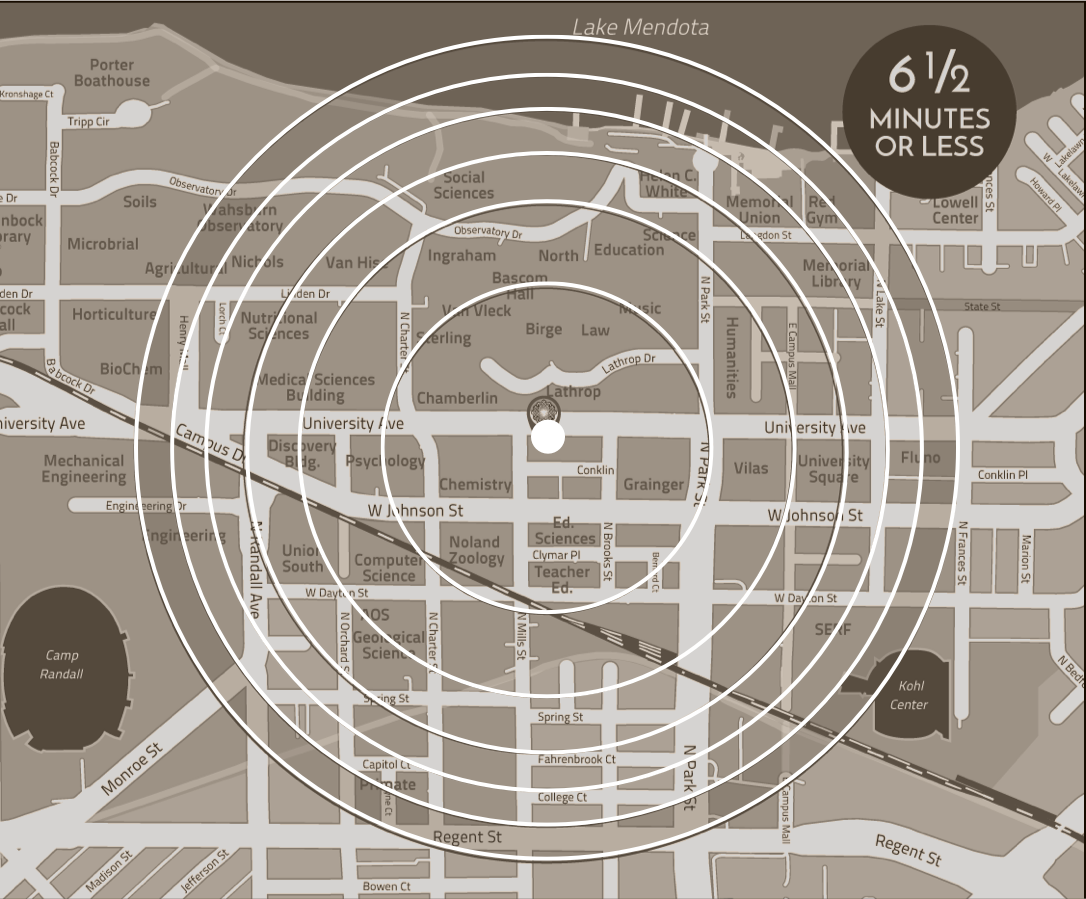 Life at Grand Central